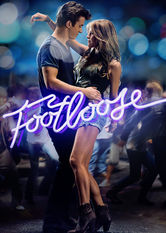 Footloose (2011) - PG-13
Big-city kid Ren MacCormack is stuck in a town where dancing is illegal. As he rebels against the town, Ren falls for a pastor's lovely daughter.
Starring: Ray McKinnon, Ziah Colon, Miles Teller, Maggie Jones, Kenny Wormald, Patrick Flueger, Andie MacDowell, Julianne Hough, Ser'Darius William Blain, Dennis Quaid
Directed by: Craig Brewer
Dramas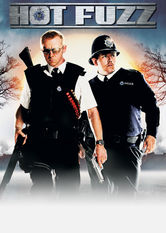 Hot Fuzz (2007) - R
A top London cop is assigned to inv! estigate a seemingly sleepy town, which suddenly starts to stir with a series of grisly "accidents."
Starring: Timothy Dalton, Simon Pegg, Olivia Colman, Edward Woodward, Bill Nighy, Rafe Spall, Paddy Considine, Martin Freeman, Nick Frost, Jim Broadbent, Billie Whitelaw
Directed by: Edgar Wright
Comedies | Crime Action & Adventure | Police Movies | Action & Adventure | Satires | Action Comedies | Police Action & Adventure
Little Miss Sunshine (2006) - R
A family loaded with quirky, colorful characters piles into an old van and! road trips to California for little Olive to compete in a bea! uty pageant.
Starring: Steven C. Parker, Paul Dano, Jerry Giles, Geoff Meed, Greg Kinnear, Alan Arkin, Robert O'Connor, Beth Grant, Toni Collette, Steve Carell, Abigail Breslin
Directed by: Valerie Faris, Jonathan Dayton
Comedies | Independent Comedies | Independent Movies