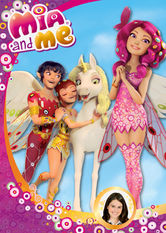 Mia and Me Season 1 (2011)
A mysterious gift from her late parents sends 12-year-old Mia into an enchanted world of elves, unicorns and an evil queen named Panthea.
Starring: Adrian Moore, Norma Dell'Agnese, Andrew Craig, Jonathan Wilson, Tajja Isen, Saphia Stoney, Rod Wilson, Rosabell Laurenti Sellers, Linda Ballantyne, Elizabeth Hanna, Josephine Benini
TV Shows | Kids' TV | TV Cartoons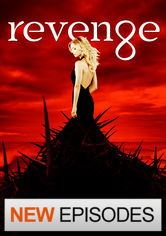 Revenge Season 3 (2011-2013)
A young woman moves to the Hamptons and charm! s the pants off her new neighbors -- while plotting their downfall for sins committed against her family.
Starring: Henry Czerny, Ashley Madekwe, Christa B. Allen, James Tupper, Madeleine Stowe, Connor Paolo, Nick Wechsler, Joshua Bowman, Dilshad Vadsaria, Gabriel Mann, Amber Valletta, Margarita Levieva, Emily Alyn Lind, Barry Sloane, Emily VanCamp
TV Mysteries | TV Shows | TV Dramas | US TV Shows